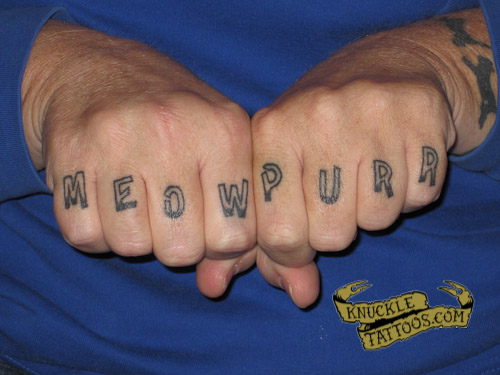 Susan of Denver, Colorado sends:
Went into a new parlor and showed the artists this idea.  I actually had written it in pen on my knuckles to get the feel of it, and one artist said he loved this tattoo so much he would do it for free!!  Sweet!  Know I have tow of my favorite words for all to see.

It was done at Mantra Tattoo in Lakewood CO, By Ben Gun.